Gift Wrapping Options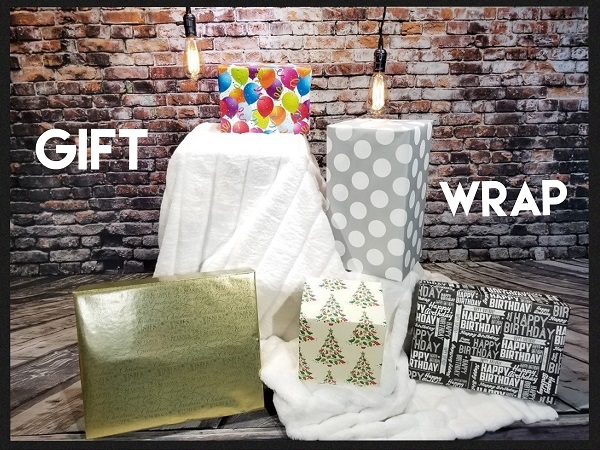 I am so excited to Offer Gift Wrapping. I will only buy High Quality Gift Wrapping paper. I don't want my customers to worry that it will arrive ripped or flimsy. This is gorgeous, thick & eye catching.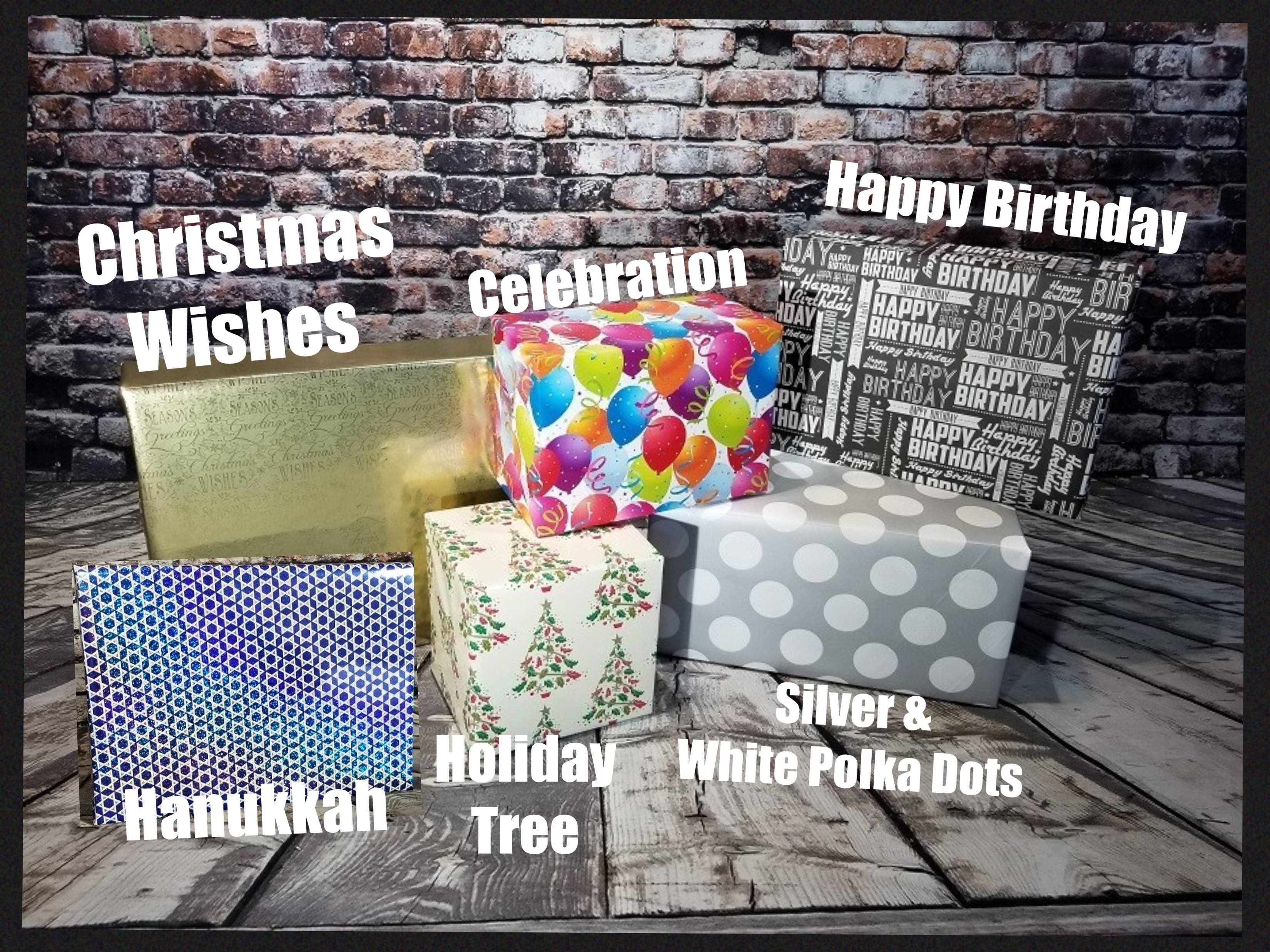 Here's what you are looking for...
When you click on the "Shopping Cart" or "View Cart" icons, my website will direct you to the "Your Cart" screen. (See pictured example.) While viewing this screen you will see the option to gift wrap SOME or ALL of your items.
Remember, You have to select "ADD GIFT WRAPPING" on every Item that you want gift wrapped. Selecting "Add Gift Wrapping" will only Gift Wrap the ONE item that you Selected.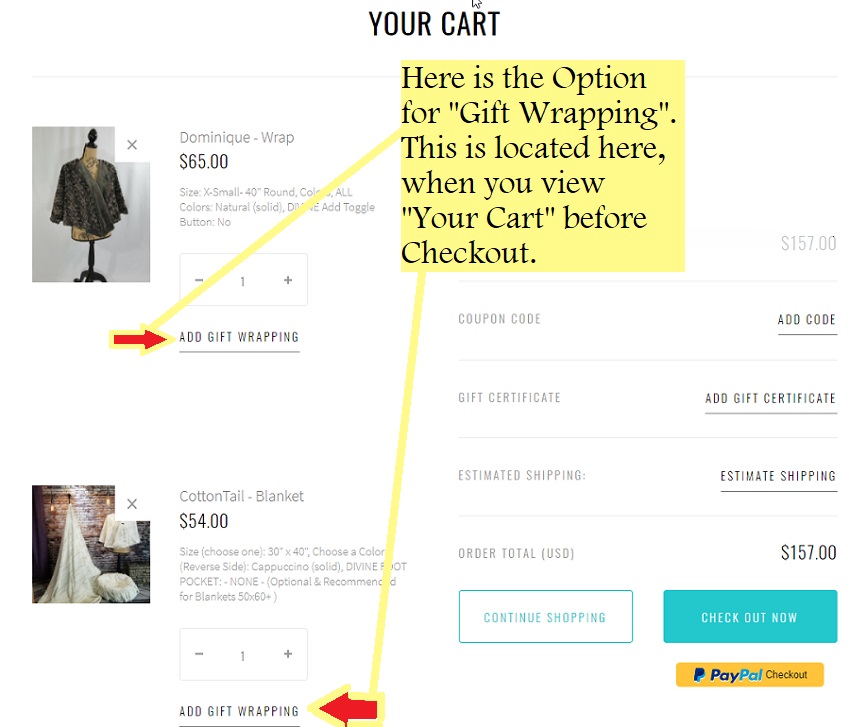 *
When you Click on "Add Gift Wrapping" , you will see the next screen Pop Up.
Here is how your gift will be sent out: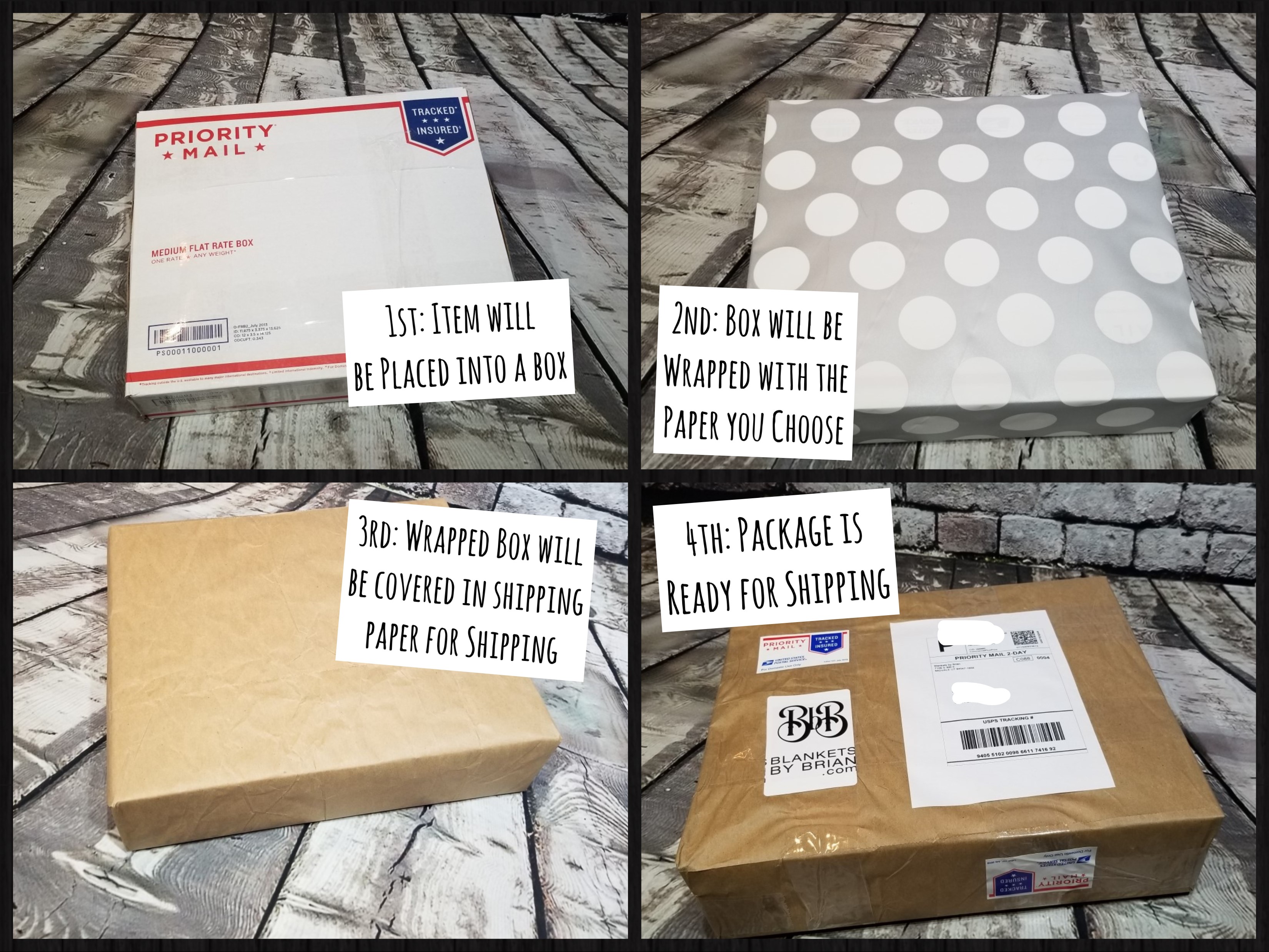 *
Here are the Current
Wrapping Paper Design Options -